Retirement living used to mean moving into a nursing home. Thankfully, many other living options are available to retirees today. There are various types of retirement villages where you can now choose how and where you'll spend your golden years.
Each of these allows you to keep your independence and sense of community, and continue leading a fulfilling life.
Types Of Retirement Villages In Australia
Let's take a look at the six different types of villages in Australia to help you decide where to live once you've decided to transition to retirement life.
1. Retirement Villages
This is one of the most common options for retired living in Australia. Retirement villages focus on offering aged care support while offering a sense of community. This type of living allows you to continue enjoying an independent lifestyle while receiving home care services that might be too challenging to run on your own. Residents share services and facilities, like swimming pools, social spaces, lawn bowls greens and even golf courses.
2. Independent Living/Serviced Apartments
Service apartments are a great living option for individuals who can still live independently but require help with simple services and help such as linen cleaning, meals, home maintenance etc. These apartments are especially great for people who don't want to move far away from friends and family. Serviced apartments are smaller and more affordable. They enable people to stay within their community while reducing costs and housework.
3. Co-Located Villages
If you're looking for types of retirement communities that offer a long-term solution, then co-located villages are a viable option. A co-located village is a retirement village type that has an aged care home (nursing home) and a retirement village next door to each other. This type of living gives you peace of mind knowing that you'll move to the next-door nursing home when the time comes.
4. Home Care Assisted Living
Home care assisted living is the most suitable option for an individual who requires a higher level of care. With this living option, you receive home care and high-level medical care at your current home without moving into an aged care facility.
5. Land Lease Communities
Land lease communities are also known as Resort Communities. This type of living is popular among younger retirees (50+). It's a great option for individuals who desire to spend their retirement surrounded by like-minded people. Land lease communities offer varying levels of resort-style facilities such as bowls and tennis courses, swimming pools and luxury-style locations.
6. Rental Villages
Rental villages offer affordable housing on a recurring weekly or fortnightly rental basis.
These types of retirement villages are great for people who need minimal care and want to live an independent life within an affordable home.
Just because you're moving into retirement living, doesn't mean that you need round-the-clock help. With the right retirement village type, you can continue living independently while still having someone take care of the minor day-to-day activities such as doing your laundry, maintaining your lawns etc.
Now that you know the types of retirement villages available, you can choose which one suits your needs the most. If you need any advice regarding retirement or aged care feel free to contact my team here.
You might also like: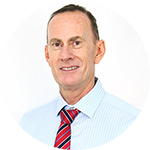 Hi, I hope you found this article useful.
If you wish to discuss your situation and what strategies may be of benefit please contact us here 
Thanks - Shane