When you first start looking for aged care advice, it can seem overwhelming. It's normal to have a lot of questions and concerns while your loved ones go through this important period of transition.
Instead of trying to take the DIY approach, get professional advice on going into an aged care facility to help make this transition easier on them and for you.
Advice on Going into Aged Care
As you're probably well aware by now, there is so much information available out there. From the internet to well meaning friends – you'll probably receive a lot advice on aged care from all angles.
But when you understand very little of the aged care fees and how to maximise opportunities that benefit your loved ones – you know it's time to engage an expert.
You won't have to worry about doing the wrong thing. Your loved ones won't miss out on appropriate care due to lack of knowledge. A financial adviser can assess your unique and individual case and advise you on the best plan of action for your financial situation.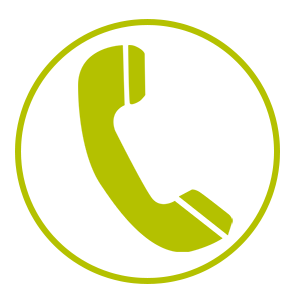 Speak to an aged care expert today!
Why Get Advice on Aged Care?
Seeking out an adviser who specialises in aged care advice services, can make going into aged care significantly easier for your loved ones. An aged care financial adviser can help you out in a number of ways, including but not limited to:
Assisting with all the necessary paperwork
Submitting important forms
Negotiating fees on your behalf,
Getting you the right aged care facility
Maximising your social security benefits
Minimising your costs
And much more…
Besides getting advice on how to get started, an expert can also help you make decisions on investments, retirement planning, Centrelink payments and other important financial concerns.
Vetting Aged Care Advice Service
When you're trying to decide between various financial advisers who offer advice on aged care – how do you make sure you choose the right one?
Licenses and credentials are important. But what's also important is knowledge and experience.
Review your potential adviser with a critical eye and assess their experience in the aged care sector. You want to choose someone who specialises in providing aged care advice and has previous experience working with clients who had similar needs as you.
Many advisers will offer a free initial consultation so you can get a feel for what it's like to work with them. Make use of this opportunity to ask lots of questions and voice all your concerns about going into aged care.
The first meeting or phone call will help you get an understanding of your adviser's expertise in providing aged care advice.
6-Step Guide to Securing Aged Care
Transitioning into aged care can be a stressful time.
This step-by-step guide to securing aged care will hold your hand through the entire process. From determining affordability to advice on financial planning strategies; to finding a home and making sure all the boxes are ticked for Centrelink.
Feel confident in your aged care decisions. Get your copy today.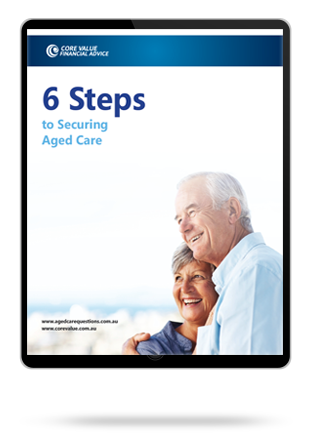 Where to Get Advice with Aged Care
Core Value specialises in providing aged care advice to clients across Australia.
With well over 10 years of experience in the aged care field, our team of advisers will always offer you the best aged care advice for your unique needs.
When you work with Core Value, you can be rest assured all your concerns about going into aged care will be taken care of.
Looking for aged care advice in Sydney?
You can find us at Level 33, Australia Square Building, 264 George Street, CBD
Looking for aged care advice in Melbourne?
Visit our expert team at: Level 8, 350 Collins Street, CBD, or 1330 Ferntree Gully Road, Scoresby
Looking for aged care advice on the Gold Coast?
We're at: Level 13, 50 Cavill Avenue, Surfers Paradise, QLD, 4217
Give us a call on 1300 944 011 to schedule a consultation with an expert financial adviser for aged care.
Want to Speak to an Aged Care Expert?
We can assess your unique situation and advise you on the options available to you.
Contact us for a consultation or please call 1300 944 011.