Moving a loved one into an aged care facility is an emotional process. How do you convince your parents that this is the best option for them? How do you decide which care facility is the right fit? How do you make the moving process seamless? It certainly can be difficult to know where to start.
Aged care placement consultants can be a great option to help you navigate these issues and more. They will work with you to understand your parent's specific needs and recommend the best care options that will meet these needs.
How Can an Aged Care Placement Consultant Help You
Aged care placement services can help you in several ways when it comes to moving your loved ones into an aged care facility. Here are 9 ways an aged care placement consultant  can help you:
1. Help sort out family disputes
Various family members may hold differing opinions regarding whether to move parents into a care facility or not. Differing opinions may result in conflicts that you may not be able to resolve on your own. Other members may not take the decision too well.
An aged care placement consultant may be able to help counsel family members as well as conflict resolution.
2. Help you navigate feelings of guilt
One of the greatest emotions that most people experience when moving their loved ones into an aged care home, is guilt. Guilt is a tough emotion to manage on your own.
Most placement consultants offer professional support to help you cope with guilt.
3. Assist with the ACAT assessment
Your parents can receive government-funded assistance to help cover the costs of aged care. To know if they qualify, they must have an ACAT assessment done. The assessment provides a detailed overview of the kind of care your parent/s require. An aged care placement consultant can also guide you on how to get the assessment done.
4. Assist with an assets assessment
In addition to the ACAT assessment, you also need an assets assessment from Centrelink or the DVA to apply for subsidised care. This application can be quite complicated and tedious. An aged care consultant can also assist you with this.
5. Shortlist suitable aged-care options for you
Not all facilities will be able to meet your loved one's needs. Finding the best one is not an easy task. As part of their job, aged care placement assists in building a list of possible options for residential aged care that fit your financial situation and personal preferences.
6. Facilitate visiting shortlisted facilities
Get to tour the shortlisted facilities so that you can make an informed decision. A consultant can even visit these facilities with you, and help you make a decision.
7. Negotiate aged care facility fees for you
Charges and fees vary from one facility to another. They also depend on care needs and preferences. There are several ways that you can save money or have facilities give you a discount. A consultant can assist you to negotiate fees and charges where applicable.
8: Help your loved one move and settle in your preferred facility
The actual move can be stressful and your loved one may have a hard time adjusting to the new environment. Aged care placement consultants will help make the process stress-free for both you and your loved one.
9: Check up on your loved one occasionally
You may not have the time to check up on your loved ones on a daily basis, something that might go a long way to help them settle in. Don't feel bad about being busy, simply get a consultant who can check up on your parents on a regular basis.
Aged care placement consultants come with a wealth of quality information and experience. Working with one will not only reduce the time required to place your loved one into the best facility but also reduce emotional stress by being your experienced advocate!
Can an aged care consultant provide financial advice?
When it comes to moving a loved one into aged care, one of the most important aspects is understanding the different options available to cover the costs of aged care.
Aged care can be expensive and therefore you should be looking at structuring your finances the right way so that you minimise aged care fees and maximise social security benefits.
To do this you need to a seek professional, experienced and licenced aged care financial adviser to help you make these decisions.
Making the right financial decisions before moving into aged care will often result in a person being $5,000-$10,000 better off every single year.
If you wish to discuss your situation and what strategies may be of benefit please don't hesitate to give us a call on 1300 944 011.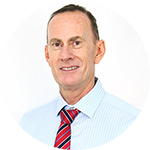 Hi, I hope you found this article useful.
If you wish to discuss your situation and what strategies may be of benefit please contact us here 
Thanks - Shane