Moving your aging parent or a loved one into an aged care home isn't an easy decision, neither is it a cheap one. But it doesn't have to be a stressful experience especially if you're able to access aged care government funding.
An aged care home can give your loved one the care and services they need to maintain their quality of life. Aged care homes provide accommodation and services to help your parents meet their day-to-day needs such as meals, laundry and social activities.
They also provide assistance with personal care help such as bathing, eating, taking medications, and 24-hour medical care from qualified nursing staff.
To take full advantage of this financial assistance it is important to understand how government-funded aged care works. With the proper information, you not only get to afford your loved ones the necessary care but also choose the right facility for them.
How Does Aged Care Work Funding Work?
The Australian Government subsidises a variety of aged care homes in Australia. If you qualify for a government subsidy, the funds will be paid directly to a nursing home that meets Aged Care Quality Standards to ensure quality care and services are provided.
The amount of Australian government aged care funding your parent can receive will depend on:
The level of care required. This will be assessed by an aged care facility using a tool called the Aged Care Funding Instrument (ACFI).
How much they can afford to contribute to the value of their care and accommodation. This is determined using an income and assets assessment.
Read more: Aged Care Assessment
Types Of Government-funded Aged Care Services
Government-funded aged care services include in-home care (care in your home), residential care in nursing homes, short-term care such as respite care, and care in aged care homes.
Let's look at how each of these works:
Residential Aged Care
Residential care is often offered in nursing homes. This type of care is for older people who are no longer able to live at home alone and need ongoing help with everyday tasks or health care. Residential care can be short-term (after an injury, illness, or surgery) or permanent (for those in need of full-time care).
The Australian Government subsidises aged care homes to provide care that is available 24/7. hours a day.
Short Term Aged Care
Short-term care is either provided in a short-term care facility or at home on a temporary basis. Short-term care is important for a parent who needs to get back on their feet after a hospital stay. It can also be used to help them improve their well-being and independence.
Types of shart-care services the Australian government subsidises:
After-hospital or transition care for up to 12 weeks to help an individual recover after a stay in hospital.
Short-term restorative care for up to 8 weeks to help an individual improve their wellbeing and independence.
Respite care for a few hours, days, or longer to give an individual or their carer a break.
Aged Care Homes
An aged care home is a facility that provides professional care for older parents who can no longer live at home and need help with everyday tasks or health care on a full-time basis.
Aged care homes are regulated by the government and offer care subsidies to those who qualify. Your loved one can stay in an aged care home for as long as they need to.
Read more: Aged Care Advice
Are Retirement Villages Funded?
Retirement villages are different from aged care facilities in that they offer assistance to people who, though need help with a few chores, are still able to take care of themselves.
Care at a retirement village isn't offered full-time. Residents can still exercise their full independence, have a full social life, and can live in a village for as long as they want.
Residents of retirement villages don't receive government funding for aged care and the only way to enter a retirement village is to buy or enter a lease-style agreement.
Related Article: How Much Does Aged Care Cost?
Who is Eligible For Australian Government-funded Care?
A person qualifies for government funding for aged care if they are:
65 years of age or older (50 years or older if you are an Aboriginal or Torres Strait Islander person); and
Are unable to live independently at home or in need of short-term care.
In certain situations, some people may be eligible for funding at a younger age.
A person's financial situation doesn't affect their eligibility to live in a government-subsidised aged care home. However, it will determine the amount they will receive. The less financially stable they are the more subsidies they stand to receive.
Aged care is a necessity for most aging parents. Thanks to the available aged care, government funding finances don't have to be a hindrance to your loved one to live in a suitable care facility.
If you need any help in understanding whether your parents qualify for funding, give us a call on 1300 944 011.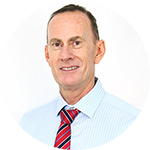 Hi, I hope you found this article useful.
If you wish to discuss your situation and what strategies may be of benefit please contact us here 
Thanks - Shane