If your loved one ends up in hospital due to health problems and are soon to be released to go home, you may want to engage in a transitional care program that can assist them in transitioning back into everyday life.
The aim of transitional care is to help in improving your parent's independence and confidence, especially if they're still feeling fragile from being ill.
What is Transitional Care?
Transitional care provides short-term specialised care and support to help a loved one regain functional independence and confidence sooner after a hospital stay. With a transitional care program, your loved one doesn't have to get longer-term care and support services.
Your loved one's care is tailored to their needs and goals. Care is delivered where they are most comfortable such as their home, an aged care home, or a mix of both, as their needs change with their recovery.
Types of Services Provided
Transition care program services may include:
1. Therapy services
These are services that provide low-intensity therapy to help your parent recover sooner and safer. They include:
Physiotherapy
Occupational therapy
Podiatry
Dietetics
Speech pathology
Counselling services
Social work, connecting you to wider community support
Social activities such as lifestyle, cognitive, and general exercise programs.
2. Nursing support
This is clinical care offered by a registered nurse. Services include:
Pain management
Wound care
Oxygen therapy
Medication assistance
Dementia support
Catheter care
On-call access to specialised nursing services.
3. Personal care
This involves personal assistance with everyday tasks. Services include:
Bathing, showering, personal hygiene and grooming
Maintaining continence or managing incontinence
Eating and eating aids
Dressing, undressing and using dressing aids
Moving, walking, wheelchair use, and using devices and appliances designed to aid mobility
Communication, including addressing difficulties arising from special conditions, such as dementia.
Where Does Transitional Care Take Place?
Transitional care can be provided in different locations. Where your loved one receives transition care depends on their recovery needs. For instance, if your loved one requires high care, a short stay in an aged care home where 24/7 care and support is available may be the best place for them. On the other hand, if they need a lighter level of care, services can be offered at home and out in the community.
Your parent's care needs may change as they continue to recover and therefore, sometimes receiving care in a mix of all locations may be necessary. A transition care provider should be able to assist your parent to transition between locations with ease.
How Much Does Transitional Care Cost?
The cost of a transitional care package depends on where care is being offered. If your loved one receives care at home, the maximum fee is $11.02 per day (17.5% of the single age pension). If services are offered in a residential aged care facility, they'll pay a maximum of $53.56 per day (85% of the single age pension).
However, access to transition care is decided on a needs basis, not on an individual's ability to pay fees. Therefore, your parent's access to transition care will not be affected by their ability to pay fees.
Who is Eligible for Transitional Care?
Your parent may be eligible to join a transitional aged care program if they're an older person and:
are a patient in a public or private hospital
are ready for discharge
would benefit from receiving services for a short period of time.
To ascertain eligibility, your loved one must get an assessment with an Aged Care Assessment Team (ACAT). They may be eligible if they're an older person and:
A sick parent or loved one doesn't mean they have to go into aged care full time. You can get them into a transitional care program and they will receive the short term care they need where they are most comfortable.
If you need any aged care advice, then please do not hesitate to give us a call on 1800 944 011 and speak to one of our specialist aged care advisers. You can also send us an email here.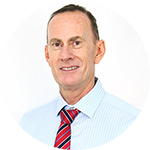 Hi, I hope you found this article useful.
If you wish to discuss your situation and what strategies may be of benefit please contact us here 
Thanks - Shane