Elderly people, especially those in aged care homes need to participate in various activities for seniors to keep them from getting bored or depressed.
Fun and engaging activities promote physical, mental, and social well-being of the old folks. It also prevents the sense of isolation and disconnection from society.
Seniors need mental, social, and physical stimulation to stay sharp despite their age and there's no better way to do this than by getting them to participate in fun activities for seniors.
Here's our advice for the 12 best activities for seniors that you can get the elderly people in your life to participate in and make their old age fun and exciting!
Top 12 Activities For Seniors
1. Scrapbooking
Scrapbooking is one of the best indoor activities for seniors. This engaging activity takes them down memory lane as they document memories captured in photographs and other memento items. It's a unique way for seniors to interact with other people while exercising their brains.
2. Chess
The elderly also need to be engaged in activities that stimulate and challenge their brains. There's no better way to do this than by a game of chess. Just one round of chess is enough to improve the players' problem-solving, logical and strategic thinking skills.
3. Reminiscing
Want to get your aged parents feeling nostalgic with some unique activities for seniors? Play a round of reminiscing. This is a trivia game that comes with 1200 nostalgic trivia questions from six different decades. This game will get the players jogging their memories.
4. Swimming
Seniors need some exercise too! Swimming is one of the best forms of exercise for seniors because it's non-weight-bearing and therefore, eliminates the risk of accidental fall. Swimming strengthens core muscles and reduces the risk of cardiovascular diseases.
5. Dancing
Dancing is one of the most loved fun activities for seniors. Many elderly folks will often prefer to socialize through dancing sessions such as Zumba, ballroom, tap, and many more.
6. Explore their hobbies
If your elderly persons have limited mobility you can still get them interested in activities for seniors by engaging them in various hobbies that they might have been interested in but never got to explore. Remember the goal is to keep their minds active and prevent boredom. So any hobby that achieves this is a great choice.
7. Spend time outdoors
Spending all your time indoors can be boring so get the old folks outside every now and then. A walk outside or an afternoon picnic is a great way to relax and boost their mood. Getting some fresh air and spending some time with nature is a good daily activity.
8. Charity events
Give your old folks a sense of purpose by getting them involved in various charity events. Of course, this doesn't mean running a marathon, but you can contact your local charities, religious organisations, and hospitals to see if they have any simple projects that seniors can participate in.
9. Parties and other social gatherings
Seniors need to party too. Social activities for seniors such as parties can be a powerful way to inject more fun into the lives of the elderly. They get to reminisce about old times or talk about the other things that interest them with people their age.
10. Take care of animals
Cuddly animals are irresistible regardless of age. Take your seniors to animal shelters so they can play with animals such as cats, dogs, and other critters. This can be a fun way to spend time away from home or an aged care facility.
11. Listen to music
Organise a day of musical entertainment for the old folks. Music is particularly therapeutic for people who have memory problems such as dementia.
12. Exercise classes
Regular exercise is not only great for physical fitness but also for alleviating depression and boredom. Some good forms of exercise for seniors include aerobics and stretching exercises, and yoga.
These are just a few of the best activities for seniors that you should consider getting your elderly folks engaged in every now and then for a more fun life even in their old age. Don't forget that seniors are delicate so take their physical tolerance, interests, and sense of cooperation into consideration when picking out activities for them.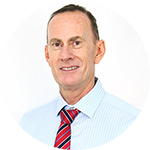 Hi, I hope you found this article useful.
If you wish to discuss your situation and what strategies may be of benefit please contact us here 
Thanks - Shane