We often get asked for a list of the best aged care facilities on the Gold Coast. Before we jump into my suggestions and how you can choose the right facility for your family, we want to make sure you understand that there is different terminology in use when people describe an aged care facility on the Gold Coast.
Aged care facilities are also known as nursing homes, aged care homes, or residential aged care facilities. However, a retirement home or independent living units are a completely different type of accommodation.
The correct terminology is residential aged care facilities, but aged care home is the most common term, and there are many excellent ones on the Gold Coast.
How to Find the Best Aged Care Facilities on the Gold Coast
Obtaining a list of the best age care facilities on the gold coast is not as straightforward a process as you might think. In fact, there is no such list because what is best for you may not be the best home for someone else.
We believe, to find the best facility for you, you need to factor in various considerations. Some of these are much based on your own personal preferences.
We cannot stress this enough – it is very important to do your research, so as to avoid being disappointed and having issues in your chosen aged care facilities.
So what considerations do you need to keep in mind when making your decision?
1.  ACAT Assessment
The very first step should be to have an Aged Care Assessment Team (ACAT) assessment. It is ACAT's role to determine if a person does actually require care in a residential aged care facility, and if so, how much care would be needed.
When you do make an inquiry, the aged care home will want to see this assessment. However, the home will also want to arrange their own medical assessment to make sure they can provide the required care.
ACAT is experienced in discussing and assessing aged care medical issues. For your information, you do not need a doctor to arrange this or provide approval. Anyone can simply ring and arrange an appointment.
2. The location
When families are deciding on aged care facilities on the Gold Coast, we believe it's very important to keep location in mind.
Consider who is the person most likely to visit their loved one in aged care. A home that is closest or most convenient for this person to visit, is often the best choice of location. Naturally the quicker and easier it is to visit someone, the more likely you are likely to do so.
Our lives are busy and we must be practical. You only have a certain number of hours in the day, so choosing a home a long way out of your way, will limit the visiting time.
3. Affordability
The costs and finances behind going into aged care play a huge role in the decision-making process, of course. This is our passion at Core Value. We specialise in providing aged care financial advice on the Gold Coast and it is vital to get this right.
The financial side of aged care, unfortunately, can be very complex. There is a range of fees, there are RADs and DAPs, RACs and DACs. There are also means-tested fees, basic daily care fees, and additional service fees. Adding to the confusion are two different Centrelink forms depending on homeownership – the SA457 or the SA485. And sadly, in the midst of all this, Centrelink often makes errors that make people feel like dealing with aged care can be a bit of a nightmare.
It's also important to be aware that the Aged care home will insist that the enduring power of attorney sign a guarantee for payment of the aged care home fees. So that if the resident's bank accounts run out, and bills are not being paid, then the enduring power of attorney will be forced to pay. If the enduring power of attorney refuses to sign the guarantee, the aged care home will most likely not accept the resident.
So with all of these finance factors consider, naturally, affordability is an important criterion for both the resident and the enduring power of attorney. Would you be able to fund the cost of aged care?
At Core Value, we do extensive cash flows as part of our work with clients. We also assume that our clients live to the age of 105 because one of our clients actually did! It is a peace of mind factor to consider so that the money will not run out.
Apart from making sure the aged care home is affordable, we love coming up with clever financial strategies on how to maximise government support, decrease aged care fees and solve financial questions and issues, especially if the family really wants to retain the family home.
4. Medical issues
Different homes cater to different medical issues. Some homes specialise in dementia care, while other homes specialise in patients with particular disabilities, such as blindness, hearing loss, mobility issues, etc.
Consider any medical issues of the person going into aged care. Discuss this with the facility manager of the aged care home and find out if they have programs or training in any specific medical issues that will need to be considered.
5. Doctor on call.
Does the aged care home have a regular doctor who will make regular visits to the residents? This can be very important, as they can then get regular checkups without requiring you to drive them to medical appointments. Additionally, this can also be very helpful in case of illness.
6. Language
We are a multicultural society and our elderly citizens, in particular, maybe more comfortable in an environment where the language of their childhood is spoken. And so, some aged care homes also cater to different nationalities and languages.
If your family member either struggles or prefers not, to speak English, then this could be an extremely important point to consider when making your decision. It can be of enormous comfort to somebody in a residential aged care facility to be able to easily converse with the staff.
It would also mean that many other patients, could also be speaking the same language. This will help your loved ones fit in easily and make it easier for them to make new friends.
7. Friends and relatives
Do you already have friends or family in a nursing home on the Gold Coast? If so ask their opinion on the care and facilities that are being provided. It would be extremely helpful to your loved one's transition to a nursing home if they already have friends or relatives there. It is also a great way of getting an idea of any issues in aged care facilities.
8. Style of the aged care facility
Some homes are purposely designed and built in an old style, and also purposely furnished in an old style, so that the residents feel comfortable in similar surroundings to where they have previously lived. However, sometimes family members don't like this and prefer a more modern approach. Ultimately it is what is best for your loved one so choose a style that is appropriately suitable for them.
9. Dietary requirements
A highlight of everyone's day is mealtime. Naturally dietary requirements are absolutely vital, as residents in aged care homes generally have extensive health issues. Good quality food and a range of healthy options are an important must-have.
It is also important to consider the type of food that your family member has been used to, and what they enjoy. If your loved one grew up in a culture with a particular type of food, it would be a disaster to introduce a different style of food just because they are moving into aged care. It is also important to check the quality of the food and the range of the menu.
Nursing Homes on the Gold Coast: Other Nice to Haves
Above we've discussed some of the key factors to keep in mind to help you find the best aged care facilities on the Gold Coast, suited for your loved one's needs. From our decades of experience working in the aged care industry, we have learned that the small details often matter just as much as the big ones.
Here are some of the smaller but just as important factors to keep in mind when choosing residential aged care facilities on the Gold Coast.
1.Activities
Many homes will have an extensive activities program and possible fitness programs. It's a good idea to request a copy of the weekly schedule and see what is offered at the home. If they do not have an excellent program, and this is important for your loved one, you may wish to look elsewhere.
2. Hobbies
If your loved one has a particular hobby, discuss this with the aged care facility to see if they can provide this pastime. We have seen homes that specialise in teaching painting and the quality of the art being produced is amazing. Some homes specialise in gardening, woodwork, etc.
3. Private function room
A great feature, that we have seen in many aged care homes, is a small private function room – you could think of it as a dining room in a normal home. The family can book it out for special events, such as birthdays and anniversaries, and the aged care home resident can feel the familiar feeling of hosting a family function. The aged care home will often even provide a chef for the occasion.
4. Excursions
Ask the aged care home if they provide excursions for residents. Even a simple trip to a local cafe, park or shopping center can be a nice outing.
5. Hairdressing.
This is an important and often overlooked point. Consider if your family member would enjoy having a regular appointment to get their hair done.
6. Kitchens
Some homes have cafes while others will have a kitchen where able-bodied residents can pop in and make themselves and their visitors a cup of tea. It may seem a small point, but it provided a feeling of independence.
Aged care facilities Gold Coast: Need more help to make a decision?
We've done our best to give you a comprehensive checklist above so you can choose the best options for you from a huge list of aged care facilities on the Gold Coast.
But we fully understand that sometimes it's all too hard. The more information and options you have, the harder the decisions seem to be. Plus, when you're trying to make a decision as personal as this, your emotions can come into play as well.
We want to help you make the most sound, most practical and definitely the most practical decision when it comes to aged care.
At Core Value, we specialise in aged care financial planning in advice. This means we know aged care and the complications and the unique issues in aged care facilities better than your average financial adviser. With years of knowledge plus hands-on industry experience behind us, we can advise you with all the pros and cons and more!
Starting to think about aged care can feel like an overwhelming and stress-free process. We can help alleviate that stress. Call us on (07) 5606 7461 to speak to an aged care financial adviser today.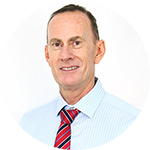 Hi, I hope you found this article useful.
If you wish to discuss your situation and what strategies may be of benefit please contact us here 
Thanks - Shane