Choosing the right dementia-specific aged care facility for a loved one living with dementia is not an easy decision for anyone. It is an emotional process that could cloud your judgement.
Because you want the best for your loved one, here are a few ways to make this process a little easier to navigate.
Start the Conversation
As much as you want to keep postponing the conversation about moving your parents to an aged care facility, don't. If you wait too long it might be too late for them to be part of the decision-making process.
It's undeniable that as ageing happens frailty sets in. it is thus important that you hold this conversation as early as possible before even the need arises.
Discuss with your loved ones what they would like to happen if they could no longer live at home. What kind of facility would they want? What services are most important to them?
When the need arises and your loved one is not in a position to make decisions about what care to receive, then you will be aware of their wishes.
Talk to Experts
Understanding the process of moving parents into an aged care dementia facility makes it less stressful. Let experts walk you through the services to ask for, government policies and costs of residential care.
Experts you can talk to include:
Your doctor
Other families and carers
Your local Aged Care Assessment Team (ACAT)
Visit Aged Care Facilities
Once you've talked to an expert and you're now sure of what you are looking for, you can go ahead and find a suitable dementia-specific aged care facility for your loved one.
But before you settle for any particular facility, it is important that you visit at least three dementia-specific aged care facilities and compare them.
If you feel uncomfortable visiting facilities by yourself, take a friend or another family member. Be sure to have a list of questions to ask. You can come up with these questions as you talk to an expert of your choice.
Some facilities will allow a visit with your parents and their carers. This gives them an opportunity to talk to other residents and get a feel for the place. Spend some time in the facility, both during visiting hours and after hours.
Observe the environment. Is it a place that your parents would be comfortable staying in or is it too noisy or smelly for their own liking? Also, observe how the staff handle residents that seem distressed. With dementia, this is a common occurrence and so you want to be sure that your loved one will be handled properly.
Make sure that you meet all the caregivers in the facilities that you visit. Get to know who provides what kind of care to residents.
Deciding on an Aged Care Facility
Now that you have seen different facilities, it is time to decide which one will be best for your loved one.
When making this decision remember that most people living with dementia respond better to small, familiar domestic environments where they can move about safely.
Here are a few questions to ask yourself as you pick a dementia aged care facility:
Does the facility feel home-like?
Is it obvious how to get to the toilet from most parts of the facility?
Are residents' different cultural backgrounds considered?
Do people usually seem to be relaxed and comfortable in the facility?
Are objects that people are likely to bump into or trip over placed in safe areas?
Would it be clear to the resident where to go if they needed help?
Is this room decorated with subtle, home-like furnishings that are not too busy or distracting?
Is this room decorated in a style that the resident would feel comfortable with?
Are there quiet and private spaces available?
If you were lost could you see something that would help you to work out where you were?
Is there a safe sun-protected outdoor space for residents?
Does each resident have space for their personal, special belongings nearby?
Remember to judge the situation for yourself, follow your instinct and be confident in whichever decision you make. At the end of the day, you simply want what is best for your loved one.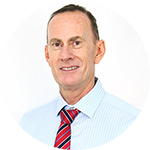 Hi, I hope you found this article useful.
If you wish to discuss your situation and what strategies may be of benefit please contact us here 
Thanks - Shane