Taking care of a loved one full time can get overwhelming even for the most caring person. Every now and then you'll need a break to just rest and recharge. Here's where respite care comes in handy.
But what is respite care exactly? Respite care is a service that offers an organised, temporary break both for carers and their loved ones. It allows you to let someone else do the caring for a few hours or days so you and the person you're taking care of can have the time and space to do things independently.
Respite services are available for a few hours, a few days, or longer – depending on your loved one's needs and eligibility, as well as what services are available in your area.
This kind of care can be given in your parent's home, in an aged care home, or out in the community.
What is respite care?
There are times when you might get physically and emotionally tired and just need a short break. Sometimes, your loved one might be in need of care after sickness. Respite care gives you this much-needed break by providing you with a temporary caregiver for your parents.
Respite care allows you brief time off so you can go on holiday, attend to everyday activities or just relax. You can choose to pay for respite care every now and then and make it a regular plan.
Respite care also offers various benefits to your loved ones. For instance, adults with disabilities, people with mental illness or dementia, or older people who are frail may need occasional extra care that you may not be able to offer them.
Respite services can also help your loved one meet new people, get to do new activities and have fun.
This type of care is offered by Government-funded community care services and nursing homes that offer subsidised cost. There are also private organisations that offer this kind of care but you'll need to cover all the costs yourself without any assistance from the Government.
Types of Respite Care
There are several types of respite care that you can choose from depending on your loved one's required care needs and personal preferences.
In-home Care
This is a popular type of respite care for elderly parents where a care worker takes care of them in their home. Services are available for a few hours either during the day or overnight.
The beauty of this type of care is that your loved one stays in a familiar environment keeping them reassured. You also feel better knowing they are still in safe hands and will be well cared for while you are taking your break.
Centre Based Care
Centre-based day respite involves taking your loved one to a day centre or club. These kinds of centres will offer activities for your parents while there or even take them for outings. They are a great opportunity for them to socialise with other people in a safe environment.
Normally, centre-based care is available from 10am to 3pm, and some centres may offer transportation to and from the centre as well as a meal.
Overnight or Weekend
Overnight or weekend respite can be either in your loved one's home or at a respite house if you want them to spend some time away from home.
The respite home can be a local place in your community or the home of a host family. This type of respite usually lasts for two to three days.
Community
Community respite offers individual or group activities and outings designed to give your loved one a social experience. A care worker normally accompanies your loved one for these activities and outings.
This type of care helps care receivers to develop, maintain or support independent living. It may be provided during the day or overnight.
Residential Respite Care
Residential respite care is suitable for people who need help every day. This involves a short stay in an aged care home while you have a break for a few days or longer.
In cases where a loved one needs round the clock medical care, getting respite care at a nursing home is best.
Residential respite care qualifies for Government subsidies. Your parents can access subsidised residential respite for up to 63 days a year, planned or unplanned (emergency).
Emergency Respite Care
In cases where you're suddenly unable to take care of a loved one for some time, for instance, because of sickness, they can receive emergency care.
How Long Can Someone Stay In Respite Care?
The amount of time your loved one spends in respite care depends on the reason why you're taking the break.
You may opt for a short stay (a few hours each week), for an overnight stay, a weekend, or for as long as it takes in the case of emergency respite care.
Some types of respite services such as residential care may require an assessment. Assessments allow the service providers to understand how much help your loved one needs, types of services they're eligible for as well as any subsidies they may be eligible for.
How Much Does Respite Care Cost?
Some respite services are free while others are not. The cost of care will largely depend on your loved one's circumstances, type of care, length of time, and the service provider.
The Australian Government also subsidises a range of respite services so you may only have to pay part of the cost.
Now that you understand what is respite care, you can see that help is available whenever you need to take some time off. But before you pick a respite provider make sure you've explored all the options available and pick the one that will make your loved one feel most comfortable.
If you need any assistance regarding aged care, then please do not hesitate to give us a call on 1800 944 011 and speak to one of our specialist aged care advisers. You can also send us an email here.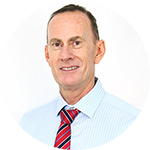 Hi, I hope you found this article useful.
If you wish to discuss your situation and what strategies may be of benefit please contact us here 
Thanks - Shane