It's important to understand who pays for nursing home care in Australia for a number of reasons. This is because failure to understand who pays for nursing home costs can have legal implications, lost income and result in much higher fees.
This article explains who pays for nursing home fees in Australia, what happens if you run out of money while in care, the risks of having family pay for aged care costs and also addresses the age-old myth about whether or not the family home needs to be sold.
Who Pays for Nursing Home Care in Australia?
The costs associated with nursing home care in Australia are the responsibility of the resident – that is, the person being cared for.
However, older Australians are not completely burdened by the full cost of nursing home fees. That's because aged care costs are supplemented by the Australian Government, effectively reducing the actual cost of care.
This Aged Care Government funding is paid directly to the nursing home to reduce the cost of care. Any residual fees over and above the Government supplement are then passed onto the resident. The amount supplemented by the Government per individual is calculated based on the resident's level of income and assets, referred to as the Means-Tested Fee.
How Much Are Nursing Home Fees?
The minimum nursing home fees payable are $22,214 per year (as of September 2023), which equates to 85% of the Age Pension rate and is known as the Basic Daily Care fee.
There are several other fees associated with aged care and the total costs can increase to over $100,000 per year, depending on the nursing home chosen.
Apart from the Basic Daily Care fee, the only other fee that is set by the Government and not the nursing home is the Means-Tested Care fee. The Means-Tested Care fee ranges from $0 to $32,719 per year, with a maximum lifetime cap of $78,525 (as of September 2023).
A common mistake is having family members, such as children, paying for aged care costs on behalf of their parents.
The Risks of Having Family Members Pay for Nursing Home Costs
Sometimes – with good intentions – a child will pay for their mum or dad's nursing home costs, thinking they are doing the right thing. It may be done so that the family home doesn't need to be sold or simply because they have the funds to do so.
However, a child using their own money to pay for their parents' aged care has three major implications:
Increased Fees – Contributing towards a parent's nursing home bond or paying for their fees can result in higher aged care costs, because the parent will have a greater level of assessable assets as a result, which can therefore increase their means-tested fee, sometimes significantly.
Reduced Age Pension – For the same reason as increased fees, higher assessable assets can result in lower Age Pension entitlements, or eliminate any entitlements completely.
Estate Planning – once a parent's aged care costs are paid for or payment is made towards their bond, it becomes their money (unless treated as a loan). Therefore, should they pass away, the proceeds will be distributed via their will and not necessarily back to the child that funded it.
Do You Have To Sell Your House To Go Into a Nursing Home in Australia?
You do not have to sell your house to go into a nursing home in Australia. This is a common misconception. While it can be beneficial to sell your home in some instances, it is by no means compulsory.
If you choose to retain your home, you should consider how you might cover nursing home costs, including any contribution towards the Refundable Accommodation Deposit (RAD). You should also calculate how it will be assessed for Age Pension and Means-Tested Care fee purposes, together with any rental income received.
If you choose to sell your home, you should think about how to best allocate the proceeds, so that aged care costs can be covered, while also minimising aged care fees and maximising any Centrelink Age Pension payments.
What Happens When You Run Out of Money in an Australian Nursing Home?
When you run out of money while living in an Australian nursing home, you may be able to apply for financial hardship assistance if you are unable to cover aged care costs due to reasons beyond your control.
You can only seek financial assistance if you have:
Completed the Aged Care Means Assessment;
Have assets of less than $42,771.30 (excluding unrealisable assets); and
Have not exceeded the general gifting amounts.
Unrealisable assets include:
A house (excluding rented houses) that has been on the market for sale for at least 6-months
A jointly-owned property
Gifting made by a Power of Attorney
Frozen assets
However, most nursing homes these days will require a family member or Power of Attorney to sign-off as a guarantor on the initial contract, meaning they will be liable to cover aged care costs in the event that you run out of money or are unable to cover the fees yourself.
How To Make Sure You Don't Run Out of Money While in a Nursing Home
The best way to ensure you don't run out of money while in a nursing home is to seek professional financial advice from an aged care specialist adviser. This can ensure adequate income and cash is available to cover costs for the remainder of your life, while also maximising any benefits and reducing costs.
There are countless rules associated with aged care and several options for each person as to how aged care should be funded. Structuring your income and assets in the correct way can be the difference between tens-of-thousands of dollars each year, by way of reduced aged care fees and increased Age Pension entitlements – all of which can provide greater confidence that you won't run out of money while in care.
At Core Value Aged Care Advice, we will help you navigate the complexities of aged care and find the best financial solutions for your family. If you have any questions or concerns regarding your situation, please call us on 1300 944 011 to speak with an expert aged care adviser today.
You might also like: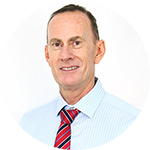 Hi, I hope you found this article useful.
If you wish to discuss your situation and what strategies may be of benefit please contact us here 
Thanks - Shane