When moving into aged care it's very important to consider financial planning strategies and cashflow.
There are a variety of fees associated with aged care and several different ways that you can structure your assets so as to minimise these fees.
Not only that, you should also be thinking about structuring your assets in a manner that will maximise any social security benefits, such as the Centrelink Age Pension or Department of Veteran Affairs (DVA) Service Pension.
You should be considering whether to retain and rent the family home (if no-one will continue to reside in it) or whether it would be better to sell it.
What about superannuation pensions, budgeting and cashflow, share portfolios, investment bonds, and manage funds?
Should you be keeping them, or selling them down? Unfortunately there is no standard single financial planning strategy to achieve the most beneficial outcome.
Everyone's situation is different and is influenced by your level of assets, value of properties, preferred aged care home, age, and marital status – to name a few. The difference between structuring your assets correctly or not can easily mean the difference of thousands of dollars in fees every year.
You also need to consider potential death taxes arising from certain assets, which could significantly reduce your potential estate, leaving less of a legacy to those closest to you. Here are some of the aged care financial planning strategies that you need to consider before moving into aged care:
Whether or not to keep or sell the family home
How much to contribute towards the aged care Refundable Accommodation Deposit (RAD) in order to minimise fees and maximise Age Pension or DVA entitlements
Ensuring that you (and maybe your spouse/partner) have enough income to cover living expenses and aged care expenses for the remainder of your life
What should be done with existing share portfolios or investment accounts – is there a more effective way of using these funds?
Do you need to wait for term deposits to mature before accessing these funds?
Even if you're already in aged care, or know someone who is, there are financial planning strategies that can be put in place to reduce fees right now.
Sadly, many people who work in the aged care industry seem to think that they understand the best way to structure an aged care residents assets for the best results.
These people will be more than happy to give their opinion.
Related Posts:
But just because they work in the industry, it doesn't mean they understand the best financial outcome for you as a resident.
Be very careful who you obtain advice from. Especially if you are the Enduring Power of Attorney of someone moving into aged care.
An Enduring Power of Attorney carries certain legal responsibilities. Making incorrect decisions relating to aged care could result in legal consequences.
Personal, custom financial planning strategy and aged care advice should only be obtained from a licensed financial planner
. Often, you need to move quick, because the need to move into permanent aged care is unexpected. We're here to help.
Call us on 1300 944 011 for an obligation free 15 minute discussion to see how much we can reduce your aged care fees by and whether we can improve social security benefits.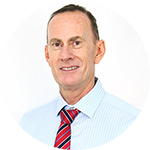 Hi, I hope you found this article useful.
If you wish to discuss your situation and what strategies may be of benefit please contact us here 
Thanks - Shane