Deciding whether to move in to and aged care home or seek some form of assisted living is a big decision that many aging Australians have to make.
Comparing benefits with the costs is an essential part of the process, and what works best for one may not work for another.
The following information has been assembled by our aged care consultants with the hopes of helping you make the right decision for your future.
Aged Care Homes Services
If you're finding that a physical disability or illness is beginning to seriously affect your capacity for independent living, you may want to consider aged care as an option.
Services can vary from home to home, and it is important you speak with a few aged care providers to find out more about the services on offer.
General benefits include:
Round the clock care for a range of conditions
Meals
Laundry
Hygiene care – Assisted showering, bathing, etc.,
Medication management
Wound management
Catheter care
Dementia care
Social interactions
Depending on the aged care facility, you may have access to additional services like group excursions or hairdressing.
As aged care homes are subsidised by the Australian Government, you may also be eligible for government assistance to help cover all, or part, of your fees.
All aged care homes receiving government subsidisation must be accredited by the Australian Aged Care Quality Agency, passing a number of requirements related to facility management, health care and the safety and quality of the physical environment.
To find out if you're eligible for subsided aged care click here to find an Aged Care Assessment Team (ACAT) near you.
Assisted Living Services
Assisted living Heath Care Packages (HCP) are suited for aging Australians wanting to live in their own homes for as long as possible. HCPs provide extra care services currently unavailable under the basic Commonwealth Home Support Programme.
Health Care Packages differ from case to case as they are designed on the individual needs of the person seeking care.
Services may include:
Transport to and from appointments, shopping and banking
Light gardening work
Hygiene care – assisted showering, bathing, etc.,
Nutrition – meal prep, meal delivery, etc.
Medication and wound care
Household duties – cleaning, laundry, changing the beds, floors, etc.
Some providers do offer live-in registered nurse assistance for elderly Australians needing a higher level of care. Live-in assistance provides extra services like medication management, mobility exercises and specialised care for specific illness and disabilities.
It is important to know, having a registered nurse live in your home can cost you a considerable amount of money each day. This is why moving in to an aged care home may be a better option financially for the minority of Australians.
Related Posts:
There are 4 levels of home-care package in Australia:
Level 1 – Basic care needs
Level 2 – Low level care needs
Level 3 – Intermediate care needs
Level 4 – High level care needs (Dementia Care)
The higher the level, the more hours of care are provided as part of the service. Although, there is currently a high demand for level 4 care, and unfortunately, Australian's seeking this level of care must first be placed on a waiting list.
Just like aged care homes, HCPs are subsidised by the government. Subsidisations cover each level and range from $8,500 to $45,000. You may be required to contribute to your HCP, on top of your basic fee, depending on your income, though you will not be asked to pay this fee if your annual income falls below:
Individuals $25,792
Member of couple separated by illness – $25,324
Member of a couple living together (combined income) – $40,050
The current maximum basic HCP fee, up until the 19th of March 2017, is $139.58 a fortnight, per person.
The first step for anyone wanting to apply for a home-care package is to get an ACAT assessment. This assessment is designed to determine whether a person needs support, and if so, the level of support required.
To find out about the HCP providers in your area Click Here
Making the right decision really depends on your level of independence, both physically and financially. Be sure to consult your aged care financial adviser to learn more about the potential costs and subsidies you will be eligible for.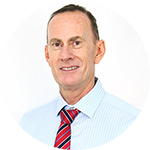 Hi, I hope you found this article useful.
If you wish to discuss your situation and what strategies may be of benefit please contact us here 
Thanks - Shane