A Home Care Package (HCP) provides Government funded services that help the elderly receive care services right from their homes for as long as needed.
Home care packages are designed for people with more complex care needs or those who may need help with everyday tasks, but are not ready to move into an aged care home just yet.
What Assistance Does The Aged Care Package Provide?
The type of home care assistance services your loved one receives depends on their needs. The services may include:
Bathing, dressing, hair care and going to the toilet.
Meals and food preparation.
Domestic assistance for household jobs like cleaning, clothes washing and ironing.
Transport for shopping or appointments.
Assistance with social outings, groups and visitors to help your loved one remain social and interact with their community.
Home maintenance for minor general repairs and care of your house or garden.
Home modification, i.e. installing safety aids such as alarms, ramps and support rails to increase or maintain the ability to move around the home safely and independently.
Nursing care to help manage particular conditions such as dressing a wound or provide continence advice and maximise independence at home.
Help with taking your medications.
Podiatry, physiotherapy, and other therapies.
Types of Home Care Packages Available
Care needs differ from person to person. There are four levels of aged care packages available, to suit every need, each with varying funding amounts. The level assigned to your loved one will depend on their care needs.
The four Home Care Packages levels are:
Level 1: For people with basic care needs.
Level 2: For people with low-level care needs.
Level 3: For people with intermediate care needs.
Level 4: For people with high-level care needs.
Who Provides the HCP Service?
A variety of organisations throughout Australia provide Home Care Package services. The government has approved these providers to work with care recipients to plan, organise, and deliver Home Care Packages.
Who Pays For the HCP Service & Is There Funding?
Home Care Package services have different types of fees that you're required to pay if you have the means to. These include:
Basic daily fee: A basic daily fee may be charged based on the home care package level.
Income-tested care fee: This is also a fee that may be necessary based on a formal income assessment from Services Australia. There are annual and lifetime limits on how much Income-tested care fee your loved one can be asked to pay.
Additional fees: This is extra money paid for extra care and services you may have requested for your parents that the Home Care Package wouldn't otherwise cover.
Who is Eligible?
An assessment is carried out by an Aged Care Assessment Team/Service (ACAT/S) to determine the eligibility for Home Care Packages. The ACAT helps the elderly and their carers determine what care will best meet their needs.
In addition to the assessment, your loved one must also be either:
An older person who needs coordinated services to help them stay at home.
A younger person with a disability, dementia or other care needs not met through other specialist services.
How Do You Apply?
To apply for home care services for your loved one, visit My Aged Care. They may also apply for assistance through a referral from a hospital or their GP. You can register on their behalf, via the phone or online. After registration, all you need to do is to wait for the approval to come through.
You don't have to move your parents to an aged care facility just because they need a bit of assistance. If your loved ones prefer to stay at home for now, then getting them home care packages is the best thing you can do for them. They will receive the assistance they need right from the comfort of their home.
If you need any advice on aged care, then please do not hesitate to give us a call on 1800 944 011 and speak to one of our specialist aged care advisers. You can also send us an email here.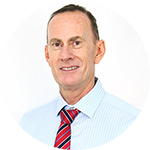 Hi, I hope you found this article useful.
If you wish to discuss your situation and what strategies may be of benefit please contact us here 
Thanks - Shane