Moving a loved one to a care facility is often an emotional process. While you understand that your parents need the extra help you also want them to get this help in a place that is as close to feeling like home.
The good thing is that there are now a growing number of options available to choose from. Aged care homes and retirement villages are some of the most popular options able to provide your loved ones with a lifestyle that's fulfilling as they move into this next stage in life.
Most people tend to think that aged care homes and retirement villages are similar but there is a host of differences between the two. Each type of facility offers unique benefits that will appeal to specific needs.
It's important to understand the difference between an aged care home and retirement village to make sure that you choose the right option for your loved ones.
Let's take a look at some of the most important differences between aged care homes and retirement villages.
What is an aged care home?
Let's start by understanding what is an aged care home. An aged care home is a government-funded facility aimed at offering retirees round-the-clock supported living and care.
Aged care homes are mostly suitable for people who are unable to do daily activities such as cooking, laundry, cleaning etc. without help from someone else. An aged care home provides such assistance as part of their services.
Aged care homes are government-funded and receive funding to subsidise the cost of aged care services.
Therefore, aged care homes require that applicants go through an assessment process. This is to ensure that the applicant is need of the care being offered by the home.
Qualified residents may also receive government subsidies depending on their financial situation.
Another major difference between an aged care home and retirement village is that aged care homes are traditionally smaller in size compared to retirement villages. In addition to meals and accommodation, an aged care home can also offer services and amenities such as newspaper delivery.
What are retirement villages?
Now coming to retirement villages. So what are retirement villages and what makes them different from aged care homes?
Unlike aged care homes, retirement villages are for people who are able to take care of themselves or require minimal assistance.
Retirement villages offer more independence and flexibility compared to aged care homes. Residents can travel as regularly as they want and maintain an active and social lifestyle.
To help residents continue living a social life, retirement villages offer amenities such as Internet access, swimming and exercise facilities, as well as recreation centres.
A retirement village allows your loved ones to live among people who are similar in age and interests and maintain a safe and social lifestyle without losing their independence.
There's no assessment process required to enter a retirement village. Instead, anyone above 55 years can buy or enter a lease-style agreement, which will require upfront fees like buying a home.
When it comes to paying for retirement villages, fees are fully paid by the resident, and not guaranteed by any level of Government.
These are some of the stark differences between aged care homes and retirement villages. Each of these facilities has its own benefits and will be a good choice for your loved one depending on the level of care and independence they need.
If you're considering moving a parent or loved one into aged care and need advice, then contact the team at Core Value. We offer a free, no-obligation 15-minute consultation. Call 1300 944 011.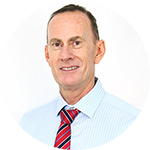 Hi, I hope you found this article useful.
If you wish to discuss your situation and what strategies may be of benefit please contact us here 
Thanks - Shane