As parents grow older, it may get more challenging for them to live independently, and they may need to transition to an aged care facility. However, this transition is not easy, and many people prefer living in their homes for as long as possible. Fortunately, this is now possible thanks to in home aged care.
In home care services for elderly people are becoming a popular choice in Australia. According to the Australian Institute of Health and Welfare (AIHW), the number of seniors in home aged care rose by 31 per cent between 2008-2018. 
With just the right amount of extra support and care, parents can now stay in their own homes and maintain their independence for longer. 
What Is In-Home Care for the Elderly?
Home care, also known as home support or in-home nursing care, is a support service that takes care of the elderly at their homes. Support services include personal care, meal preparation, cleaning and laundry, essential home maintenance, nursing, transport, physio, and social activities.
One can choose from a few hours of domestic help a week, daily nursing care, or just help with a few errands. 
Parents don't have to move into traditional residential aged care homes with these services available at home. They can continue to stay connected with family and friends and be involved in the local community. 
Types of In-Home Care Services
There are two types of In-home aged care services that people can choose from depending on their care needs:  
Entry-level support through the Commonwealth Home Support Programme

Support for more complex needs through Home Care Packages.
Commonwealth Home Support Programme
Commonwealth Home Support Programme is a subsidised support service that offers in home assistance for the elderly who can manage every day but need support with a few tasks. 
This program is only recommended to those who need one or two services to live independently. Services under this programme include planned respite periods, household assistance and personal care.
To qualify, a person needs to undergo an assessment from the Regional Assessment Service (RAS). Eligibility is open to people who:
Need assistance to complete everyday tasks

Have a diagnosed illness or dementia

Require short-term aid to help restore their health

Aged 65 and over
Home Care Packages
Home Care Packages are for those with more significant or more complex care needs but are not ready to move into an aged care home just yet. 
Home Care Packages provide several services that differ from person to person. They can range from help with weekly grocery shopping to complex ongoing nursing or dementia care requirements.  
There are four levels of packages assigned to a person depending on their care needs: 
Level 1: For people with basic care needs.
Level 2: For people with low-level care needs.
Level 3: For people with intermediate care needs.
Level 4: For people with high-level care needs.
Services under a Home Care Package include, but are not limited to:
Personal Care: showering, dressing, shopping and mobility

Domestic Assistance: cleaning, laundry, washing & vacuuming

Assistance with meal preparation and eating

Medication management

Nursing care

Transportation

Allied health services
Do I Have To Pay for In-Home Care & Support?
The Australian Government subsidises the cost of aged care in home services. However, there is some contribution that individuals need to pay depending on selected services and their financial situation. The amount to be paid will be determined by a Centrelink assessment.
How To Apply for These Services?
Before you apply for in home aged care, you need to determine if you're eligible. You may qualify for services if you have:
noticed a change in what you can do or remember

been diagnosed with a medical condition or reduced mobility

experienced a change in family care arrangements

experienced a recent fall or hospital admission.
Once you've determined eligibility, apply for an assessment on the My Aged Care website. The assessment process determines if you qualify for Commonwealth Home Support Programme or a Home Care Package.
It's natural for independent living to get more difficult as people age. Anyone finding it harder to do the things they used to do can request in-home support for elderly people, enabling them to continue living independently.
You might also like: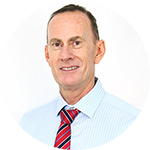 Hi, I hope you found this article useful.
If you wish to discuss your situation and what strategies may be of benefit please contact us here 
Thanks - Shane