There comes a time when your loved one may no longer be able to take care of themselves and you're not able to give them the full attention they may require. At such a time, they may need aged care support services.
There are different types of aged care services in Australia to support your loved one at different stages of their life. Not sure which one is best for your parents? Here's a guide on each type of aged care available.
Types of Aged Care in Australia
Residential aged care
Residential care facilities offer aged care services for older people who can no longer live at home by themselves or people who need ongoing health care or help with everyday tasks.
Many residential aged care facilities have nursing and care staff on site to offer residents necessary support 24 hours a day.
Residential care can be short-term, say your loved one needs care after an accident, illness or surgery. It can also be permanent for parents who need full time care with everyday living.
Read more: What Is Residential Aged Care?
Short term aged care
Short-term care is another type of aged care service that provides care and support services. However, the care offered in a short-term care facility is for a set period of time. This can be from a few days to a couple of months at a time.
There are different types of short-term care depending on the needs of your loved one:
Short-term restorative care
This service is for people who want help with activities of daily living such as cooking, cleaning, laundry etc. but they do not want long-term care and support services. It is designed to promote well-being and independence. Short-term restorative care can be offered in a residential care facility or at home. Restorative care can be given for up to eight weeks
Transition care
This type of aged care offers additional recovery time for patients who leave the hospital but still need specialised care as they recover. The service can be offered at home, at an aged care home or at a health facility. Transition care can be provided for up to 12 weeks.
Respite care
This type of care is for when a loved one or caregiver needs to take a break for a short period of time. Your loved one could want to visit you for a few hours at your home, or a day out in the community without being accompanied by their carer.
Read more: What Is Respite Care For The Elderly? Your Complete Guide
Aged care homes
An aged care home is a type of aged care in Australia that provides full time care for older parents who can no longer live at home and need help with everyday tasks or health care.
An aged care home can give your loved one the professional care and services they need to maintain their quality of life.
Aged care homes are regulated by the government and those who qualify for care in an aged care home can receive government subsidies to help cover the costs of aged care. Your loved one can stay in an aged care home for as long as they need to.
Each aged care home offers different services, so it's important to choose the right one for your loved one.
Related content: Aged Care Assessment Services
Retirement villages
Retirement villages are for people who while they still need assistance with a few tasks, they are able to take care of themselves. Unlike an aged care facility, a retirement village doesn't provide full time support and health care to residents. Residents of a retirement village can still exercise their full independence and have a full social life.
The only way to enter a retirement village is to buy or enter a lease-style agreement, like buying a home. Residents don't receive any government subsidies to pay for retirement villages. Residents can stay for as long as they want or need to.
Finding the right type of care for your loved one can be difficult given that most people don't want to lose their independence. By understanding the types of aged care in Australia, you will know what to expect from each facility both financially and in terms of the care that is provided.
You might also like: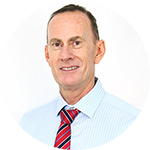 Hi, I hope you found this article useful.
If you wish to discuss your situation and what strategies may be of benefit please contact us here 
Thanks - Shane