Nobody looks forward to the day that they have to place their parents in an aged care facility. Putting your parents into aged care, however, is often a decision that you will have to make even when you'd rather not. 
While it's not something you don't want to do until you have to, the transition gets easier for you and your loved ones when you plan ahead for it.  
Here are a few things you can do to make this process easier and successful. 
1. Understand the different options of aged care available
There are different options to choose from when it comes to aged care facilities. The options differ in terms of the level of caregiving, type of people they serve and cost. The best option will depend on the needs of your loved one. 
Nursing Home: This kind of home serves people who are in need of a high level of medical care. A nursing home is a good option if your loved one has a complex or chronic medical condition and requires around-the-clock medical care.
Assisted Living: An assisted living facility serves people who for one reason or another can no longer live independently and need assistance with day-to-day activities such as cooking, laundry, housekeeping, transportation, etc.  but may not need constant medical care. 
Memory Care: A memory care facility offers services to seniors suffering from Alzheimer's or another form of dementia. The facility has all the amenities of an assisted living facility as well as the specially trained staff who can manage memory loss. 
In-Home Care: Some parents may not be ready to move to a facility but they still need care with day-to-day activities or 24-hour care. You can hire in-home personal care to come to your parents' home and care for them from there. 
2. Assess the needs of your loved one
Before you move your loved one into aged care find out what their needs are. What made you think of putting them in a facility in the first place? Did they fall? Is their health getting bad? Are you suspecting memory loss? All these are signs of needing aged care assistance but you need to be sure what kind of care your loved one needs so that you can put them in the best facility. 
3. Get your siblings involved right away
Having full support from your family when preparing your parents for aged care is very important. Involve your siblings and any other important family members into the planning process to avoid conflicts. Let everyone's opinion about the matter be heard because everyone deals with this sensitive issue differently. 
Discuss your expectations for inheritance and how this will be affected once you place your ageing parent in aged care. In some cases, the inheritance may have to be used to pay for aged care. The family needs to be in agreement about this. 
4. Get your parent's input as well
In some cases, parents have an idea about where and how they want to live in their sunset days. And in cases where they don't have anything planned ahead, they will have strong feelings about it. While you believe that you know what's best for your loved ones, listen to their opinions and try to honour their wishes if they are viable. It's difficult to leave behind a life they've lived for most of their lives so be sensitive to their feelings.  
Have a discussion with your parents as early as you can about their care needs and wishes as they get older.  Where would they like to live if they could no longer live on their own? How do they intend to pay for their care? etc.
5. Seek aged care financial advice
Paying for aged care is not a walk in the park and in most cases it becomes difficult because most people don't understand how to go about it. To protect your family's wealth and inheritance, seek financial advice on how to best fund aged care costs without affecting the family wealth if possible. A financial adviser will also help you know which benefits your parents can take advantage of and cut down on aged care costs. 
If you need advice contact the team at CoreValue on 1300 944 011 for assistance.
6. Be ready to handle the emotions
Putting your parents into aged care is a process that will leave you feeling emotional, sad and full of guilt. The transitional period will be difficult for you and your loved ones and it's therefore, important to be open to the floodgates of emotions that this will open up. 
Preparing your parents for aged care allows you to address concerns head-on while things are good, and no one is emotional. Planning ahead will empower the whole family with an action plan and make ensure that the transition doesn't take a toll on everyone.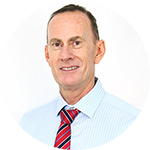 Hi, I hope you found this article useful.
If you wish to discuss your situation and what strategies may be of benefit please contact us here 
Thanks - Shane