Moving a loved one into a Nursing Care home or Aged Care facility requires careful planning, a lot of paperwork and good advice! This is often the responsibility of the Enduring Power of Attorney.
Listed below are the steps required to moving someone into a care home.
Aged Care Assessment
In order to be eligible to move into aged care, a person must first be assessed by a member of the Aged Care Assessment Team (ACAT or ACAS in Victoria).
An ACAT member will assess whether or not a person is eligible for entry into an aged care home.
An ACAT assessment does not cost anything, as these assessments are funded by the Australian Government.
Upon completion of an ACAT assessment you will be told whether or not your love one is eligible for government subsidised aged care services and the type of care they require.
Determining Affordability
Aged Care Nursing Homes can be expensive and there are many different costs to take into account. The various costs may include some or all of the following:
Refundable Accommodation Deposit (RAD)
Daily Accommodation Payment (DAP)
Basic Daily Care Fees (BDF)
Means Tested Care Fee (MTF)
Extra Services Fee (ESF)
Daily Accommodation Contribution (DAC)
Refundable Accommodation Contribution (RAC)
It is important that before you start looking for a home you establish what is affordable and also what aged care fee structure is applicable, (that is RAD versus DAC). The purpose of the 31 page Centrelink assets and income assessment form is to do this, this form also calculates the MTF. Unfortunately Centrelink are making frequent errors and can take anywhere between 3 weeks and 3 months to respond. You also need to make sure their calculations are correct.
Simplifying this process by taking the burden off you is one of the services we offer. If you would like to run your situation by me, please call 1300 944 011 or email me at shane@corevalue.com.au
Aged Care Financial Planning Strategies
Taking the time to seek advice on how to structure your loved ones income and assets, prior to moving into a care home can save thousands of dollars in fees every year. This is achieved by reducing nursing home fees and increasing Centrelink / DVA entitlements. Additionally, you want to make sure that their assets can continue covering their living expenses and aged care expenses for the remainder of their life. We assume all our clients live to 105. Aged care homes may ask family members to guarantee payment of fees. One of our aims is to preserve as much of an aged care residents' wealth as possible. We also investigate estate planning strategies and advise on current investments. Our aim is to simplify  investments – now is not the time for risky investments and complication. Has your loved one structured their assets and income in a way that will minimise aged care costs and maximise social security payments?
Related Posts:
If you have any concerns about aged care call us on 1300 944 011 to speak to an expert aged care consultant.
Finding a Home
There are a large variety of aged care homes throughout Australia. Different homes can cater for different residents too. There are basic aged care homes, aged care homes with dementia units, homes offering extra services, homes specialising in particular ethnic groups, hearing impaired and so on.
You should consider what you need from an aged care home. Your ACAT assessment will help with your specific needs. Although, finding a home can be done by family members or by hospital social workers / discharge planners, you may decide that employing a professional aged care placement consultant with expert knowledge of the homes in your area is the best way to find the ideal home. We can refer you to a specialist that assist people finding a care home for their loved ones.
You will need to think about:
• Special care requirement
• Medical requirements
• Visitation of family and friends
• Types of meals on offer
• Extra services provided
• Social and cultural activities
• Health services
• Transportation
• How they meet your special needs
• Etc
Submitting Forms
Applying for an aged care home requires you to submit an application with your preferred facility. It is best that you discuss the application process with the aged care home directly. A placement consultant will handle this for you. To be eligible for government subsidies so as to assist with the cost of aged care, you will need
to complete the residential aged care combined assets and income assessment form and submit it to Centrelink or Department of Veteran Affairs (DVA). Centrelink will use this information to determine your Means Tested Care fee and notify yourself and the aged care home. This process can sometimes take a few months. In the meantime, aged care homes may charge an interim Means Tested Care fee. This can be up to $250 per day.This may be far higher than the
actual assessed amount. It is a cause of much stress when the first invoice arrives. Please note, the aged care home do not profit by this, they are just offsetting a reduction in government funding.
We complete this 31 page document for our clients, check the result and advise you on any errors.
Moving In
Every aged care home has different rules, routines and surroundings.
Upon moving in, you will likely be asked to contribute a deposit towards the RAD. Although arrangements can sometimes be negotiated if you do not have funds immediately available. We handle these negotiations for our clients. You will also be required to sign a residency agreement – a legal document stating your fees
and conditions of residing at the home. You may choose to seek legal advice before signing this. Despite living in aged care, your friends and family can and should remain an important part of your life.
Take the time right now for a free 15-minute obligation-free phone call to ask any questions and run your situation by us. Our phone number is 1300 944 011, or you can email me at shane@corevalue.com.au.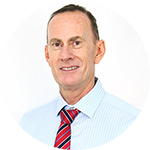 Hi, I hope you found this article useful.
If you wish to discuss your situation and what strategies may be of benefit please contact us here 
Thanks - Shane