Moving your loved one from a place they've called home for years into an aged care facility isn't an easy decision. But it doesn't have to be a daunting experience. A residential aged care
home can give your loved one the care and assistance they need to maintain their quality of life.
What Is Residential Aged Care?
So what is residential aged care, and how can it help your aging parents?
Residential aged care homes offer government-subsidized services to older people who, for various reasons, cannot continue to live in their homes. Residential aged care provides a dedicated environment for those who need it long-term because they can't live on their own anymore. Service can also be temporarily to offer in-home caregivers a break.
Residential Aged Care Services – What's Provided?
Aged care residential homes provide:
Accommodation: Your loved one gets a room with furnishings and bedding.
Hotel-type services: These are services to meet your parent's day-to-day needs, such as meals, laundry and social activities.
Personal care services: Residents get help with bathing, eating, and taking medications.
Clinical care: Services include special bedding and incontinence aids, such as bedpans, absorbent pads and shower chairs. Residents also get devices such as walking frames and wheelchairs to aid mobility. Clinical care includes chronic pain management, wound management, catheter or stoma care, and dialysis treatment.
Therapy services: Services include speech therapy, physiotherapy, and emotional support.
How To Tell When Someone Needs Residential Aged Care
It can be challenging to know whether your loved one needs residential aged care. However, there are telltale signs that it might be time to move them to a residential care facility. These include:
They take a long time to recover from sickness or injury: If your parent seems to take recover whenever they get sick or hurt themselves, they may have a weak immune system. If this is the case, they may need close attention in a facility with qualified help.
They have chronic health problems: If your parent has a chronic condition that's only getting worse, it might be prudent to put them in a residential home. Here, they'll receive round the clock specialized care.
They have difficulties handling basic day-to-day activities: Is it getting harder by the day for your parent to handle cooking, laundry, cleaning etc., due to physical or cognitive impairment? Then it might be time to consider moving them into a nursing home where these tasks are well handled for them.
They have walking difficulties: Consider moving your loved one into a home care facility if they're unable to walk without assistance. Here, they'll have someone to assist them when they need help moving around.
You're unable to care for your parents full-time: Have you been taking care of your loved one, but for various reasons, you're not able to? Get help from someone capable and qualified to continue taking care of them in a comfortable facility.
Additional Benefits of Residential Aged Care
Though a tough decision, moving your loved one to a residential care home can be a practical choice for them and you as well. Here are some of the benefits of residential aged care:
Your loved one gets access to healthcare services whenever they need them.
Aged care homes can be a temporary option that provides in-house carers with a break.
Offer parents who live alone some extra company if they need it.
Offer palliative care to ailing parents.
How Much Does Residential Aged Care Cost
The cost of residential care varies from one facility to another. Cost mainly depends on the aged care home you choose for your loved one and the services you want them to get.
There are three types of costs associated with residential aged care in Australia:
Basic daily fee: This cost covers meals, laundry, heating and cooling, nursing and personal care.
Accommodation costs: This fee pays for your loved one's room.
Means-tested care fee: An extra contribution based on an assessment of your parent's income and assets.
The Australian Government offers subsidies towards residential aged care services for individuals who qualify. Ensure to inquire if your loved one qualifies, as this may help you save quite a bit of money.
It's nobody's wish to move their parents from their home. But, circumstances that may be beyond you may force you to make this choice. Moving your loved one to a residential aged care home ensures that they have the care they need in the right environment.
If you need any aged care advice, then please do not hesitate to give us a call on 1800 944 011 and speak to one of our specialist aged care advisers. You can also send us an email here.
You might also like: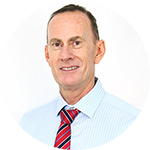 Hi, I hope you found this article useful.
If you wish to discuss your situation and what strategies may be of benefit please contact us here 
Thanks - Shane