Moving into a retirement village can be overwhelming. There's much to consider before settling for a particular retirement home. The various costs of retirement villages are one of the most complicated considerations people struggle to understand. 
There are costs you need to pay when you move in, daily/weekly/monthly costs while at the village and exit fees paid when it comes time to leave. And these costs vary, depending on the property type, the facilities and the services offered. Laws on fees charged also differ from state to state. 
With these factors in place, it's essential to make sure you seek advice before making any decision or signing contracts.
Let's walk through the standard costs of retirement villages, so you know exactly what to expect.
Retirement Village Costs In Australia
Here's a quick breakdown of the fees you'll need to pay as you transition to a retirement village and throughout your stay there:
Deposit Fees
You'll need to pay a deposit for most retirement villages before moving in. Before you pay the deposit, confirm how long the village will hold the deposit. This is important because the deposit will be refunded if you change your mind about moving into the village within this specified time.
If you decide to enter the village, the deposit will be used as part of the purchase price or entry payment. 
Entry Fees/Price
As mentioned, there's a fee that you need to pay when you enter a retirement village. The cost depends on the type of tenure you have. You can either pay an entry payment (also known as an entry fee) or a purchasing price.
The entry payment for a leasehold tenure is usually the property's current market value. For the strata, community and company titles, you'll generally pay a 'purchase price' for the legal title to your property in the village.
The exact retirement villages prices you pay for this will vary depending on location, facilities, the age and condition of the unit, and extra fees to be paid.
Stamp Duty Costs
Suppose you sign a contract under the strata, community, or company title. In that case, you'll have to pay stamp duty on top of the agreed price. This is also known as land transfer duty. Stamp duty is also payable for leasehold titles whose leases are 'assignable'. Assignable leases allow you to sell the balance of the term of the lease to a new resident when you decide to leave the village.
Ongoing Costs
Once you enter a retirement village (regardless of tenure), you'll be required to pay ongoing service charges. These charges are commonly referred to as recurrent charges, service fees or weekly/monthly fees. These fees are used to pay for shared facilities and services such as staff wages, security, water, grounds upkeep, maintenance, upgrades of facilities and communal area insurance. 
Personal services such as laundry or help with personal care are not part of ongoing fees and are charged separately.
Exit Fees In Retirement Villages
Exit fees for retirement villages are perhaps the hardest to get your head around. 
An exit fee is also known as a departure fee, deferred management fee (DMF), retention amount or outgoing payment. This fee is payable when you depart from the village for various reasons, including moving to another property, moving to a higher level of care facility, or death. 
Since exit fees vary so much from village to village so it's best to read your contract carefully to fully understand the cost when exiting.
When considering moving into a retirement village, seek assistance from an aged care financial advisor who will help you understand the costs of retirement villages. This way, you'll be able to make an informed decision. 
You might also like: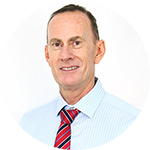 Hi, I hope you found this article useful.
If you wish to discuss your situation and what strategies may be of benefit please contact us here 
Thanks - Shane