Do you feel like it's time to move into a retirement home but are still capable of living independently? If so, you're probably leaning towards a retirement village.
Retirement villages are a good option for any individual who needs to move away from their family home but is still capable of living independently.
Deciding if this is the right option for you is something that you'll need to think about carefully to avoid some common pitfalls of retirement villages.
Here's what to look out for when choosing a retirement village.
What Are the Pitfalls Of Retirement Villages
With so much to offer and already looking like the best option for you, you must be wondering what are the pitfalls of a retirement village. We explain a few common ones.
Complicated Contracts & Fees
Before you enter a retirement village, you have to sign a contract and a fee structure. It's crucial to understand exactly what you're signing to avoid losing your money or ending up with a living arrangement that doesn't suit your desired lifestyle.
Retirement villages in Australia usually use three main contract and finance models:
Outright ownership. This gives you a title over the unit.
Loan licence model. The bulk of the ingoing contribution is set up as a loan to a village operator in return for a licence to occupy the unit.
Leasehold or sublease model.
Read each type of contract carefully to understand the type of ownership, fees charged, terms of exiting the village, and any capital gains in the value unit after departure.
Fee structures of retirement villages may be complicated to interpret and if not understood well they could expose you to financial vulnerability. Read and fully understand the payment structure before signing it. Don't be shy to ask the village operator to clarify issues like:
Entry capital and recurring payments,
Ongoing fees,
Exit fees,
Other things you have to pay.
Exit Fees & Options
Departure or exit fees are common pitfalls of buying into a retirement village. People tend to lose money when they decide to leave a retirement village simply because they didn't understand the terms before signing them.
Depending on the type of contract you choose, you may be required to pay recurring fees until your property or unit is sold. These fees have to be paid even if you move out of the village to receive constant care in a healthcare facility.
For this reason, it's important to keep your exit options open in case you have to transfer to another place in the future. You don't want to pay extra recurring fees for your vacated unit.
Learn more: Costs of Retirement Villages
Lifestyle
Choose a retirement village with activities that suit your interests and complement your lifestyle. Consider how the village caters to your social and physical needs. Does it have common areas where you can meet other residents? Are there activities you can engage in to stay physically fit? Are there easy transport options to ease movement?
Learn more: Types of Retirement Villages
Rules
Freedom is important but each village comes with its own terms and conditions regarding the dos and don'ts. Know these rules to ensure they're not too limiting for you.
Final Thoughts
Living in a retirement community comes with many benefits such as longer independence, a sense of community, enhanced safety and security, and easier access to health services.
However, before committing to a retirement village, it's best to assess the contract and fees critically, consider the lifestyle you want to continue enjoying, and confirm the rules of the village don't restrict you from having this lifestyle. Doing so will save you from experiencing the common pitfalls of retirement.
You might also like: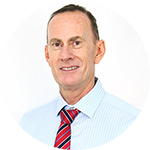 Hi, I hope you found this article useful.
If you wish to discuss your situation and what strategies may be of benefit please contact us here 
Thanks - Shane