The typical costs of Nursing Home Care (Aged Care) are broken down in to daily costs. There are a number of daily costs that on needs to consider when entering Aged Care. Different daily costs will apply to different residents. The following factors will influence the types and levels of daily fees that are payable:
how much the resident contributes to the Refundable Accommodation Deposit (RAD) (formerly Accommodation Bond);
the residents' level of income and assets; and
whether or not the Aged Care facility they have chosen offers 'extra services'
Here are the typical daily fees that may be payable for someone entering nursing home aged care:
Basic Daily Care Fee
A Basic Daily Care Fee is the minimum contribution that a resident is required to make towards their cost of Aged Care. The maximum Basic Daily Care fee is equivalent to 85% of the single person rate for the basic Age Pension (the social security payment paid by the government). From 20 March 2016, the Basic Daily Care Fee is $48.25 per day. This fee increases every six months (as does the Age Pension) on the 20th of September and March of each year. No-one is excluded from having to pay this fee.
Means Tested Care Fee
This fee may be payable depending on the nursing home resident's level of income and assets. Residents with higher income and assets will need to contribute more to their aged care fees up to a maximum of around $240 per day (as at 20 March 2016). The maximum annual Means Tested Fee care that a resident can be asked to pay, starting from the day the resident entered the home, is $25,939.92 p.a. (as at 20 March 2016). Further, there is a lifetime Means Tested Fee cap of $62,255.85.
There are financial planning strategies that can be implemented to significantly reduce a Means Tested Care fee.
Daily Accommodation Payment
A Daily Accommodation Payment (DAP) is a fee that is payable if the full Refundable Accommodation Deposit (RAD) payment is not made.
This fee is calculated as a percentage of the outstanding RAD. The current rate as of 1 April 2016 is 6.28%. Paying the RAD in full will mean a DAP is not payable.
Depending on the resident's circumstances and their Aged Care strategy, leaving some of the RAD unpaid may be beneficial to help reduce the Means Tested Care fee and/or ensure they can cover living expenses for longer.
Related Posts:
Extra Services Fee
An Extra Services Fee is charged by some nursing home aged care facilities if they offer extra services. Extra services can be broad in nature, but may include things such as daily newspapers, alcohol, etc.
One of the services we offer is helping a person move into aged care is to negotiate the structure of the nursing home costs, which can significantly reduce costs every year.
Financial Advice
Moving into aged care without advice can be extremely costly. We have dozens of strategies to reduce typical aged care costs, increase social security entitlements (even DVA pensions), and ultimately aim to preserve wealth, so that the resident's wealth isn't eroded due to the high cost of nursing home care.
If you have any concerns about aged care call us on 1300 944 011 to speak to an expert aged care financial adviser.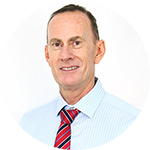 Hi, I hope you found this article useful.
If you wish to discuss your situation and what strategies may be of benefit please contact us here 
Thanks - Shane